Written and directed by Tom Schulman
Coming soon to a theater near you! Check back for details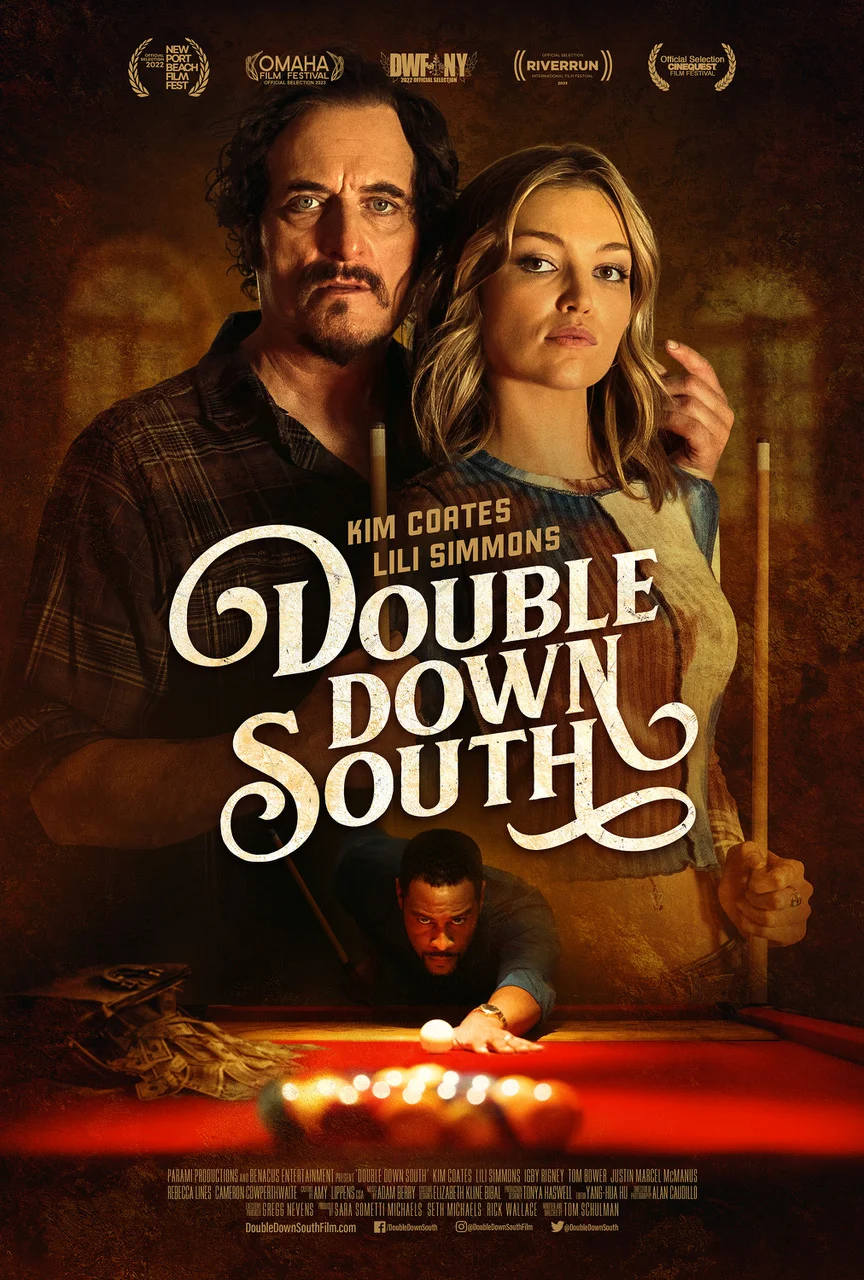 In the dangerous high-stakes world of illegal keno pool gambling, Diana (Lili Simmons), a smart, tough newcomer, charms keno-veteran Nick (Kim Coates) into taking her under his wing.
They prepare to risk it all to defeat the world champion, but soon find themselves in much more danger than they ever imagined.
I grew up in Nashville, Tennessee in the 1950s and '60s. On the first day of first grade, two boys walked up to me and the boy standing next to me and asked if we were Yankees or Confederates. I'd never heard of either and didn't know what to reply. The boy next to me answered "Yankee," and the bullies started punching him. Teachers broke up the fight, we were ushered into our classroom, and the incident was never mentioned again. When I was old enough to process what had happened, I realized that almost 100 years later, the South was still fighting the Civil War. Unfortunately, that's still the case today in many parts of America.
In my youth, I frequented pool halls filled with thugs and delinquents who played a unique and highly skilled game of pool called keno, which involved the rapid doubling of bets, and was so insidious from a gambling perspective that it was banned in most states. Like many American traditions, keno was predominantly a white man's game.
Growing up Jewish in the South, I know what it's like to be an outsider, and I am drawn to outsiders trying to break into, survive and even thrive in a world that isn't designed for them to succeed. This was the genesis of the script. I became passionate about directing Double Down South because much of our country is either in denial about or even embracing both the casual and blatant racism and misogyny that still exist.
I hope that the journeys of the characters in this movie, struggling against oppressive forces, can in some way inspire audiences and encourage a long overdue national conversation about race, misogyny, and hate.